When your vacuum cleaner starts showing signs of wear or suddenly stops working, the solution often lies in replacing one or more parts. For vacuum owners in Nashville, sourcing the right components is crucial for ensuring that their appliance continues to run smoothly. This guide serves as a comprehensive resource for locating OEM vacuum parts, ensuring that your vacuum cleaner repairs are done right.
Why Use OEM Bags & Genuine Parts for Your Vacuum Cleaner?
OEM stands for "Original Equipment Manufacturer." This term refers to parts and components made by the original company that produced the device, rather than by a third party.
OEM parts are often sought after for repairs and maintenance because they are the exact parts used in the original assembly of the product. They guarantee a perfect fit and optimal performance, as they are specifically designed for the model in question, ensuring that the device operates exactly as intended by its manufacturer.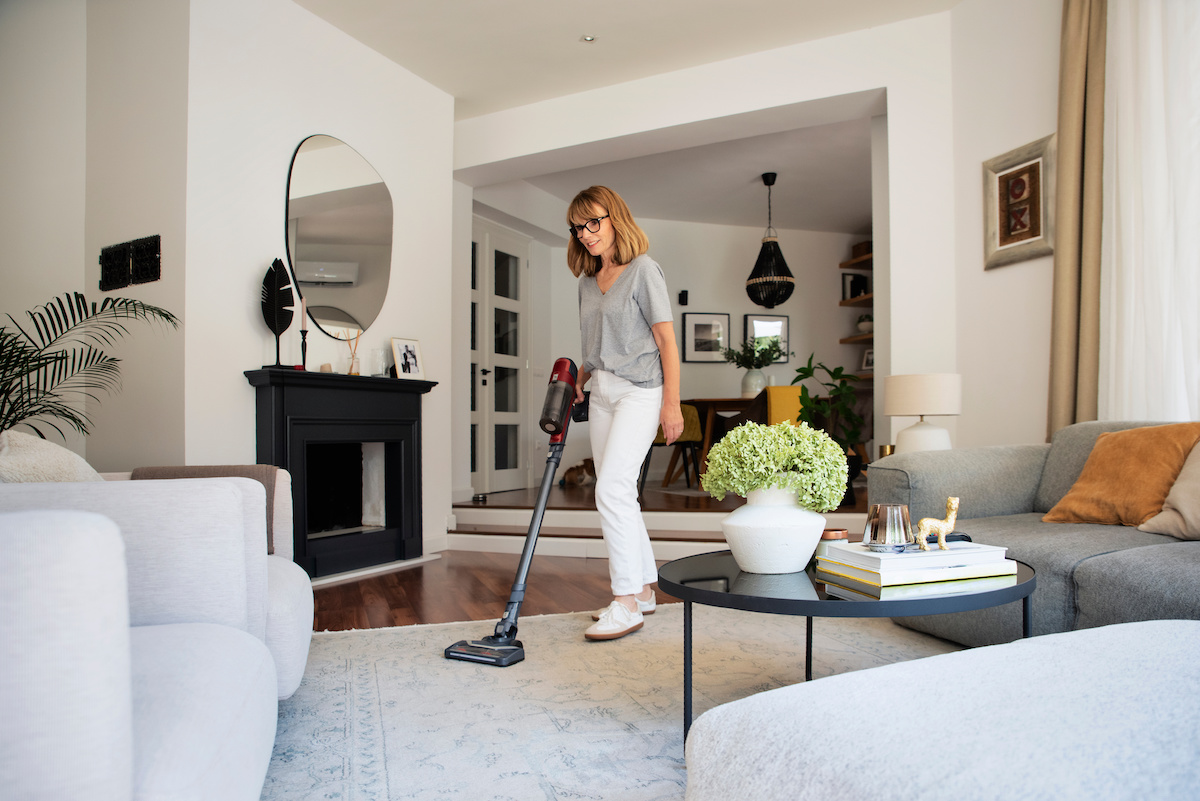 For consumers, using OEM parts means maintaining the integrity of their devices, be it a vacuum cleaner, car, or any complex machinery. These parts come with the assurance of quality and performance that has been tested and approved by the manufacturer, often accompanied by a warranty.
With that in mind, let's explore some of the top vacuum manufacturers and how using genuine parts can be beneficial for your specific needs:
Dyson: Their cutting-edge technology and bagless systems set them apart. Original Dyson components maintain the proprietary technology that keeps their cyclonic suction at peak performance.
Electrolux: With a diverse range of models, the precision of genuine Electrolux components ensures each vacuum maintains its signature efficiency and longevity.
Hoover: Renowned for their deep cleaning abilities, using manufacturer-approved replacements in Hoover vacuums ensures the deep-cleaning action remains powerful and effective.
iRobot: Their robotic vacuums rely on finely-tuned sensors and software, for which manufacturer-specified replacements are essential to maintain the intelligent navigation and cleaning patterns.
Kirby: Their heavy-duty construction is designed to last a lifetime; factory-original components are integral to maintaining the durability and performance Kirby is known for.
Miele: These vacuums are engineered for performance and filtration; factory-specified OEM replacements are crucial for maintaining the high standards of air cleanliness and operational quietness.
Oreck: Oreck's lightweight vacuums depend on genuine components to continue their tradition of lightweight and user-friendly design without compromising suction.
Riccar: Riccar vacuums are recognized for their suction power and durability; genuine components ensure that these machines continue to perform in top condition, especially when tackling deep carpets and upholstery.
Eureka: A staple in the cleaning industry, Eureka vacuums are known for their affordability and effectiveness. Manufacturer-approved replacements guarantee the reliability and cost-effectiveness of maintenance.
Shark: Known for their versatile designs, such as lift-away technology, manufacturer-specified components are vital to uphold the multi-functionality and user-friendly aspects of Shark vacuums.
Simplicity: Simplicity vacuums focus on user convenience and thorough cleaning. Original components are designed to maintain the intuitive design and superior cleaning capabilities.
Cyclo Vac: Specializing in central vacuum systems, Cyclo Vac's performance is heavily reliant on the high quality of factory-original components to ensure system integrity and efficient in-home cleaning networks.
Titan: Titan vacuums are crafted to tackle tough jobs; authentic OEM pieces support their robust build, ensuring that heavy-duty use doesn't lead to premature wear and tear.
Tennant: Their industrial cleaning machines are built for tough environments; utilizing factory-original components is crucial for ensuring they withstand daily, intensive use.
Windsor: As a brand often chosen for commercial spaces, Windsor vacuums need original components to continue meeting the heavy-duty cleaning demands with reliability and efficiency.
While they may sometimes come at a premium compared to aftermarket parts, their use is a testament to a commitment to quality and longevity of the product. This is why professionals and enthusiasts alike often prefer OEM parts for any crucial replacements or repairs.
Music City's Premier Destination for OEM Vacuum Cleaner Parts: Edison Vacuums
Edison Vacuums stands out as Nashville's authoritative source for genuine OEM vacuum cleaner parts. Their commitment to original equipment manufacturer (OEM) parts guarantees that you're purchasing components designed specifically for your vacuum model, which is key to ensuring optimal performance and longevity.
Just some of the vacuum brands Edison services and provides OEM parts and accessories for include:
Oreck
Riccar
Eureka
Simplicity
Dyson
Miele
Hoover
Panasonic
Shark
Sanitaire Commercial
SEBO
Cyclo Vac (Cyclovac)
Titan
Perfect Vacuums
CleanMax
Areus
Electrolux
Powr-Flite
Karcher
CompleteVac
Kirby
Henry & Hetty
imop
Tennant
Tineco
Tornado
Clean Obsessed
iRobot
Pro-Team
Windsor
Where Can I Buy OEM Vacuum Bags in Nashville?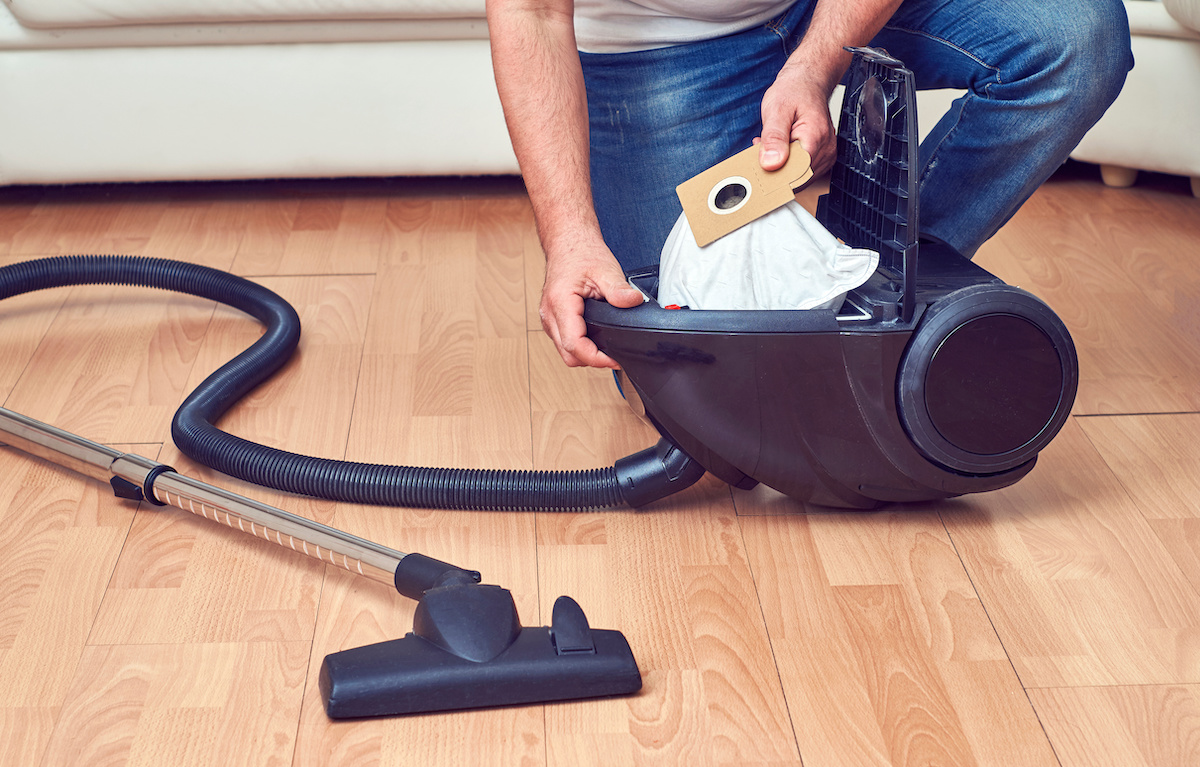 When you're in the market for vacuum bags in Nashville, the specificity and quality of the product matter immensely. Edison Vacuums recognizes this need and responds by offering an extensive selection of OEM vacuum bags designed to meet the exact requirements of various models and brands. Here's what you need to know when looking for the right vacuum bag for your needs:
The Importance of Using OEM Vacuum Bags
Precision Fit for Maximum Efficiency: Unlike generic options, OEM bags are manufactured to the precise specifications of your vacuum model. This precision ensures no loss of suction and keeps your vacuum running at peak efficiency.
Designed for Your Model: Whether you have an upright, canister, handheld, or robotic vacuum, Edison Vacuums provides OEM bags that are guaranteed to fit. This includes popular brands and even hard-to-find models.
Features of Genuine Manufacturer OEM Bags
High Filtration Capabilities: Genuine OEM bags are designed not only to hold dirt but also to filter out fine particles that can be recirculated into the air of your home. This is especially beneficial for households with allergies or asthma.
Multiple Layers for Durability: Many OEM vacuum cleaner bags feature multi-layer construction, which not only increases their filtration ability but also reduces the risk of rips and tears that can lead to spills and additional cleanup.
Sealed Closure Systems: OEM bags may come with sealed closure systems that lock in dirt and dust for hygienic disposal. So when you remove the bag, you won't be exposed to the captured contaminants.
Who Sells OEM Vacuum Cleaner Bags in Nashville?
In the heart of Nashville, where the daily demands of home upkeep intersect with the quest for cleanliness, selecting the right vacuum cleaner bag becomes an essential task. The bag is not merely a receptacle for dirt; it's a critical component of your vacuum's filtration system, directly impacting the air quality of your home and the effectiveness of your cleaning efforts.
In a city that thrives on efficiency and practicality, knowing how to navigate the selection of OEM vacuum bags is key to maintaining a clean living space. The right original manufacturer bags can not only streamline your cleaning process but can also play a significant role in the overall air quality of your residence.
How to Find the Right OEM Vacuum Cleaner Bag in Nashville
Identify Your Vacuum Model: Check your vacuum cleaner's manual (or the old vacuum bag) for model numbers and brand information.
Consider Your Cleaning Needs: If you have pets, look for bags that are designed to handle pet hair and dander. For those with allergies, bags with higher filtration levels can provide an additional layer of protection.
Consult Your Local Vacuum Cleaner Experts: With a phone call to Edison Vacuums of Nashville, you can receive personalized service and ensure that you are selecting the correct bag for your vacuum.
Once you've selected the appropriate OEM vacuum cleaner bag, the benefits are immediate. Not only will you notice a reduction in dust and allergens after vacuuming, but your machine will also perform at its peak efficiency.
Replacing your vacuum cleaner bag with the correct part is more than a simple maintenance task; it's an investment in the health and cleanliness of your Nashville home. Edison Vacuums stands ready to assist, ensuring that your living space remains as vibrant and dynamic as Nashville itself.
Availability and Purchasing
Visit or Call: A quick call or email can help you find the OEM vacuum cleaner bags and other parts you need for your model. You can also swing by Edison Vacuums in person at 202 Wilson Pike Circle, Brentwood, TN 37027.
Stock Information: It's recommended to inquire about stock levels and availability to ensure that the bag you need is ready for pickup, or if there are alternative options suitable for your vacuum cleaner model.
Knowing what sets genuine manufacturer parts and accesories apart—and how to choose the right one(s) for your model—can significantly impact the effectiveness of your cleaning routine and the longevity of your vacuum cleaner.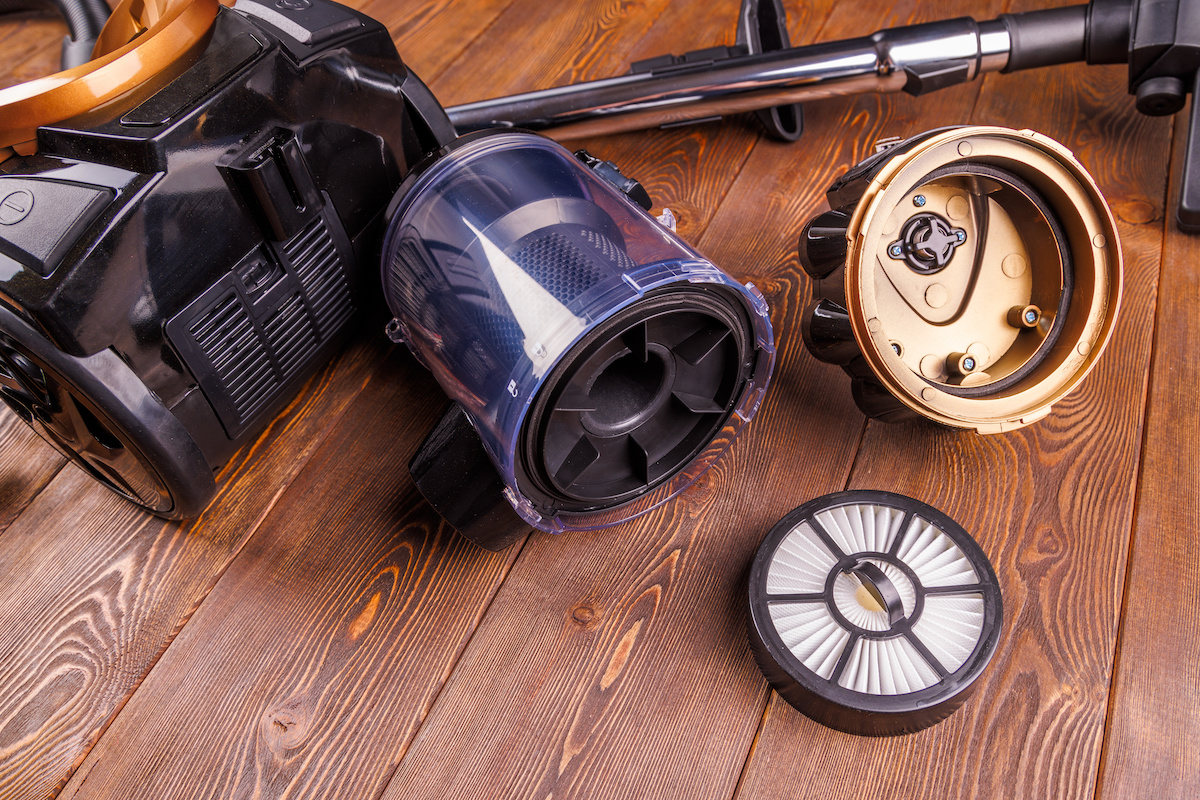 Who Sells Vacuum Cleaner Belts in Nashville?
For many homeowners in Nashville, a vacuum cleaner is an indispensable tool for maintaining a clean and welcoming living space. A broken or worn belt can bring your cleaning routine to a halt. Edison Vacuums' inventory includes belts for multiple brands and models, ensuring you can quickly find a replacement and get back to cleaning without missing a step.
The belt of a vacuum cleaner is a small but essential component, often overlooked until it breaks or wears out. It's a pivotal part that keeps the brush roll spinning and the dirt moving from your floors into the machine.
Over time, belts can stretch, wear out, or even snap, leading to a decrease in performance or a complete standstill of your vacuum's cleaning capabilities.
When this happens, it's crucial to find a quick and reliable solution to avoid any disruption to your cleaning schedule.
The Consequences of a Worn Belt
Reduced Efficiency: A worn belt can significantly reduce your vacuum's ability to pick up dirt and debris, leaving behind more than it captures.
Potential for Damage: An ill-fitting or worn belt can cause undue strain on the vacuum's motor and brush roll, potentially leading to costly repairs or the need for a complete replacement.
Edison Vacuums has established itself as the premier destination for those in need of high-quality belts for high-quality vacuum cleaners.
Wide Selection for All Vacuum Cleaner Types: At Edison Vacuums, the range of belts spans across various types and brands of vacuum cleaners. Whether you own a traditional upright, a sleek canister model, or a heavy-duty shop vacuum, you can find the belt you need.
Brands Covered: Their inventory isn't limited to just the mainstream brands; they cater to a wide spectrum, ensuring that even those with less common or older vacuum models can find the right fit.
Quality that Lasts: Edison Vacuums places emphasis on durability. The belts they offer are OEM, which means they are made by the vacuum manufacturer and are designed to last longer and perform better than generic alternatives.
Finding the Right OEM Replacement Belt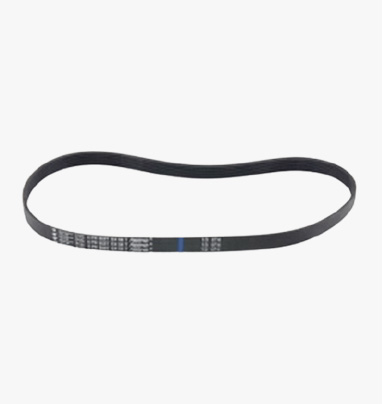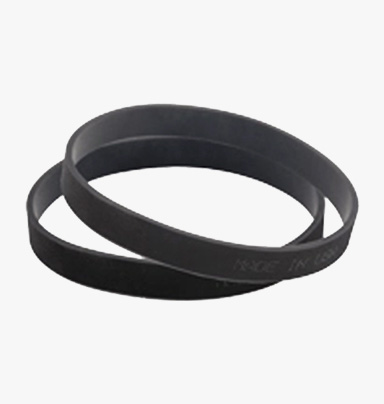 Know Your Model: To ensure you get the correct belt, know your vacuum's model number. This information is typically found on a plate or sticker on the back or bottom of the machine.
Expert Advice: The knowledgeable staff at Edison Vacuums can help guide you to the correct belt for your vacuum. With a simple call to (615) 255-3292, you can get professional advice and check stock availability.
Repair Services: For those who are not comfortable replacing parts themselves, Edison Vacuums offers vacuum repair services, ensuring that your vacuum cleaner is repaired correctly and efficiently.
Visit or Connect with Edison Vacuums
The team at Edison Vacuums is committed to providing outstanding customer service. They understand the inconvenience of a broken vacuum cleaner and strive to get you the parts you need as quickly as possible.
Reach out to Edison Vacuums by phone to inquire about the specific belt for your vacuum cleaner. Their staff can provide information on availability and pricing, as well as advice on maintenance.
Your One-Stop Shop in Nashville for OEM Vacuum Repair Parts
A vacuum is a complex assembly of parts working together to keep your home clean. The next time your vacuum cleaner belt needs replacing, you can count on Edison Vacuums to have the part you need to get your cleaning routine back on track promptly and efficiently. By offering a wide selection of OEM belts and expert service, Edison Vacuums in Nashville is the definitive source for your vacuum cleaner maintenance needs.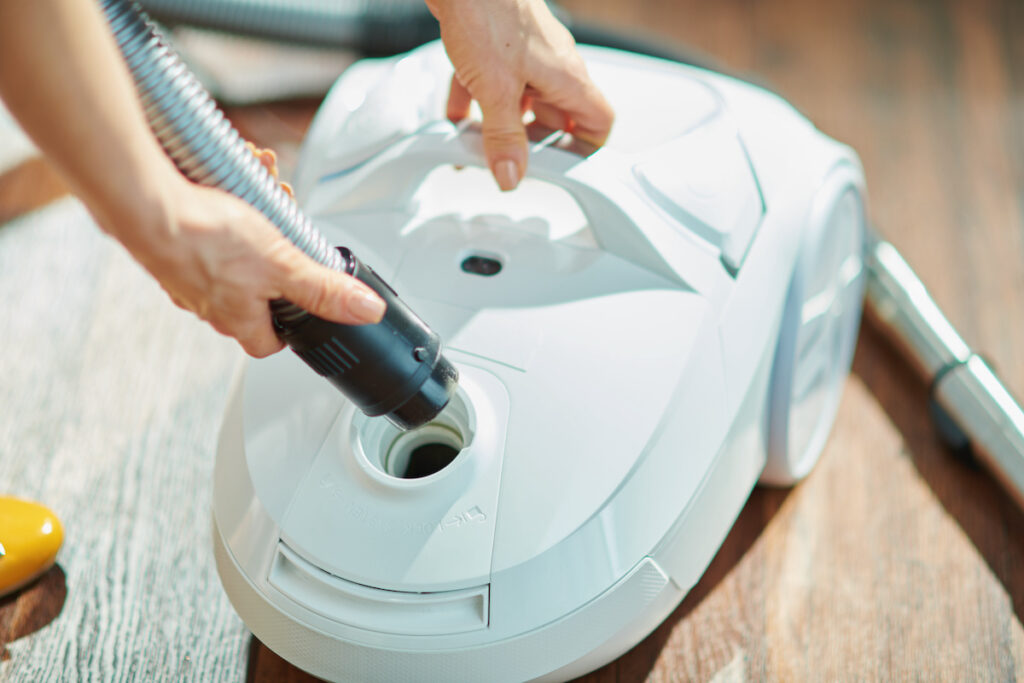 The repair parts sold by Edison range from the crucial OEM vacuum filters, which ensure clean air release, to OEM vacuum cleaner brush rolls that maximize floor cleaning efficiency, down to the smallest vacuum motor components.
Why Choose Edison for OEM Parts?
Expertise You Can Rely On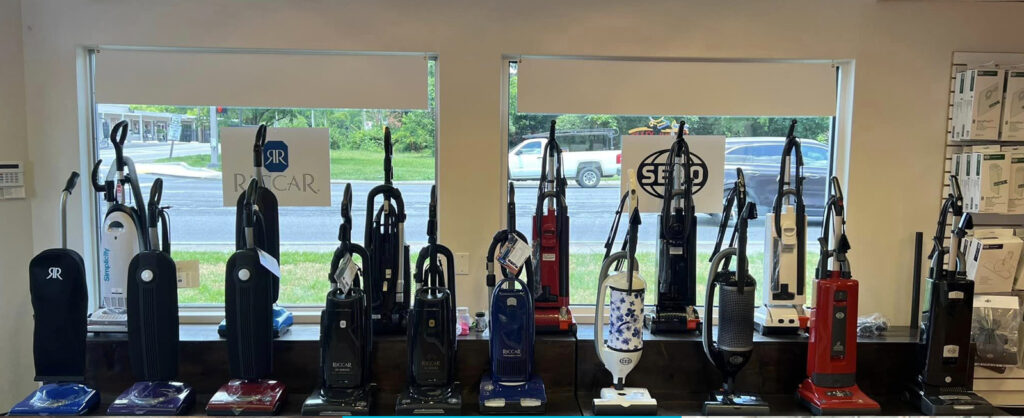 At Edison Vacuums, we pride ourselves on our expert knowledge of vacuum cleaners and their components. Our team is composed of seasoned professionals who understand the mechanics of a wide variety of vacuum brands and models.
This expertise ensures that we can help you find the exact part you need, providing guidance on both compatibility and installation.
Quality That Speaks for Itself
Quality is not just a buzzword for us; it's our commitment to you. We source and stock genuine OEM parts, which are manufactured and tested to meet rigorous standards. These parts are designed to ensure that your vacuum operates at its best, prolonging its lifespan and maintaining its efficiency.
Customer Service That Goes Above and Beyond
Our relationship with our customers doesn't end with a sale. We offer continued support for any questions or concerns you may have about your vacuum cleaner. Whether it's guidance on how to replace a part or advice on routine maintenance, we're here to ensure your satisfaction.
Local Convenience With Nationwide Standards
As a Nashville-based provider, we offer the convenience of local availability with the high standards expected of nationwide chains. This means personalized service with a level of professionalism and accountability that builds lasting trust.
Educational Resources for Informed Decisions
We believe in empowering our customers with knowledge. That's why we provide educational resources that help you understand your vacuum cleaner better. From detailed product descriptions to tutorials on part replacements, we equip you with the information needed to make informed decisions.
A One-Stop Shop for All Vacuuming Needs
By ensuring that you're using OEM parts for your vacuum repairs, you're investing in the performance and durability of your cleaning equipment. Beyond parts, Edison Vacuums offers a variety of cleaning solutions and accessories to complement your cleaning routine. Whether you're looking for eco-friendly detergents or high-quality brushes, we have a selection that rivals any major retailer.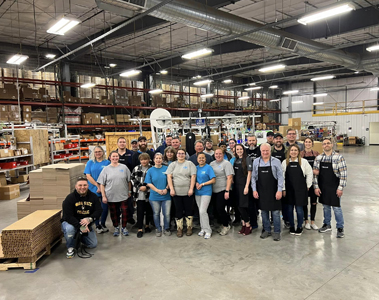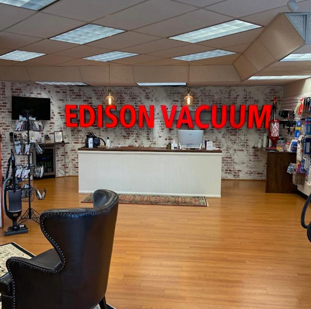 Edison Vacuums of Nashville is dedicated to providing the parts and advice you need to keep your vacuum in top condition.
To acquire OEM vacuum parts or get expert advice, you can reach out to Edison Vacuums directly at (615) 255-3292, stop by our main location in Brentwood, or click here to get in touch with us.